Swimming pool, jacuzzi and sauna are more or less standard offers for holiday accommodation today, but private wine cellars or your own chef are part of the luxury offer, available in rare places. If you are looking for your next vacation destination, the island of Krk seems to be an ideal choice, and the Contessa Villas agency will make it easier for you to find the best accommodation for you and your loved ones.
Apart from the excellent traffic connection with the Krk bridge, ferry and even the nearby airport in Rijeka, Krk is also proud of its extremely rich historical and cultural heritage. This, as it is also called, Golden Island, exudes diversity that welcomes every type of guests: from small to large, from nature lovers and attractive outdoor activities, to those who will visit all museums, galleries and even an aquarium.
What everyone will enjoy is certainly the hospitality of the hosts who will be happy to treat you to local delicacies - from buzara made of sardines with potatoes to the traditional desnac desnac. Don't forget to try Krk cheese with a glass of the famous Vrbnik žlahtina.
In recent years, Krk has become the right place for an active and luxurious vacation, so why not choose accommodation in one of the imposing villas with numerous activities Contessa Villas who will know how to relax you after one of the many activities.
You don't have an annual, and you work from home? Long-term apartment rental on excellent terms

Encouraged by the global pandemic, Contessa Villas has decided to enrich its offer with special offers such as long-term rental for work from home, hiring your own chef or booking a rich offer of massages in the wellness center of Hotel Malin.
The sudden development of events caught many of us and made us realize that bringing work home is drastically different from "working from home". For this reason, the real trend is becoming renting apartments or houses that will make you never want to leave your "home office".
Choose one of the beautiful ones offered by Contessa Vila, and with great comfort and beautiful views, complete the projects you are working on.
Rent-a-chef & Massage in a Wellness center Malinska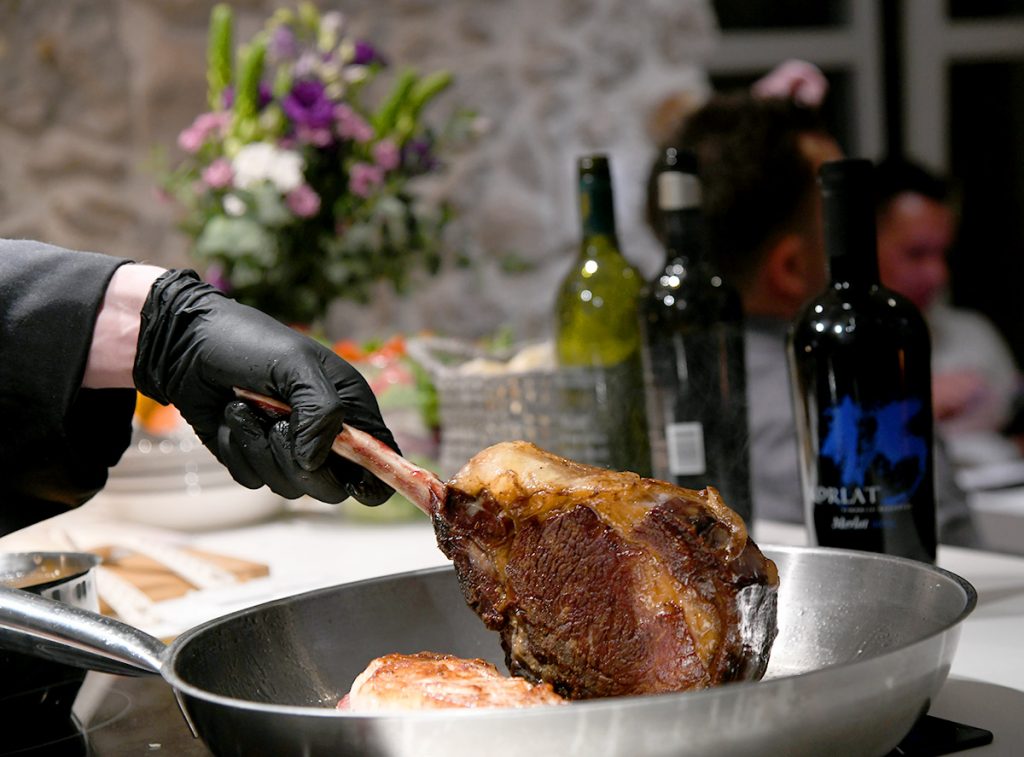 To make things better, Contessa villas also provide additional services that you may have never thought of, but imagine that with all that comfort you have your own chef at your disposal or you can arrange a massage in a beautiful wellness area.
The Rent-a-chef service has never been more tempting, nor has the service of a wellness masseur who will provide you with a true wellness experience in the comfort of your accommodation. A real experience.
Below we have singled out a few facilities that you need to consider if you are planning your next trip.
Luxury Villa Luana *****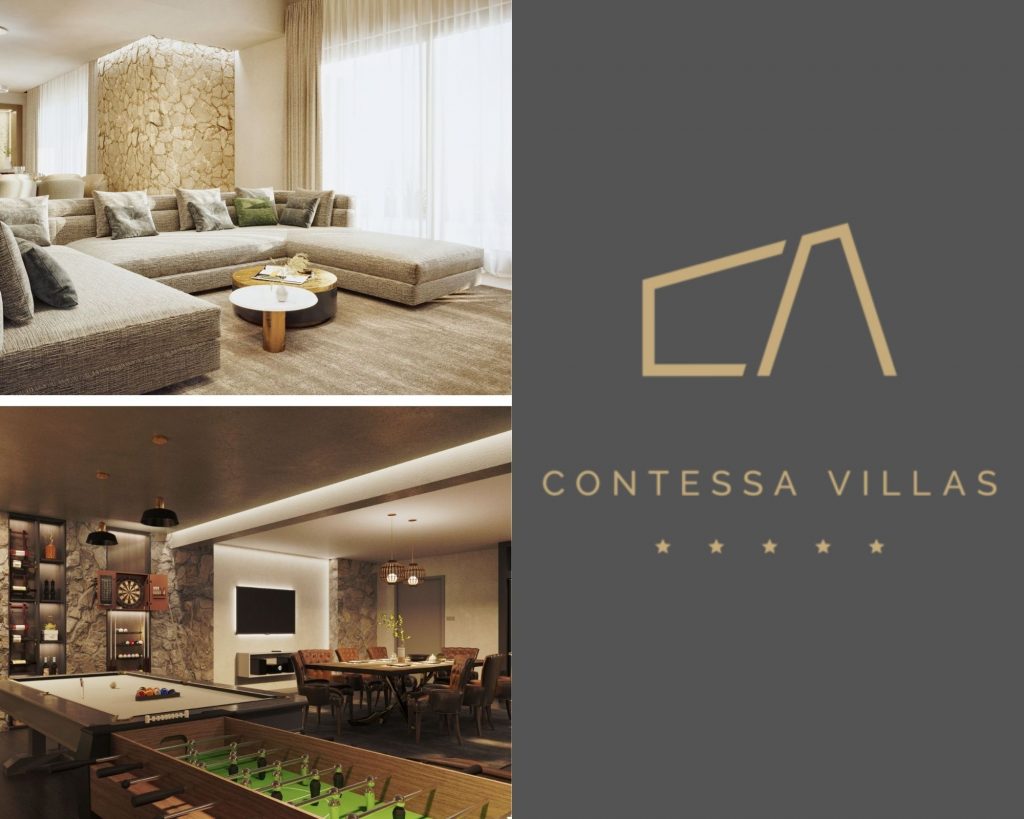 This beautiful and modern Villa in Malinska has 4 bedrooms, a tavern with entertainment space and kitchen, garage, kitchen, living room and dining area, and a Wellness with two saunas, shower and jacuzzi. In the building there is a tavern of 60 m2 if you want to join your loved ones. The tavern has a fully equipped kitchen and fireplace (for food preparation).
The facility also has an outdoor pool with terrace, outdoor shower, space of approximately 15 m2, and barbecue - food preparation will certainly be a real experience. If you want light sports activities, there is also a billiards table, a table football table and a darts table, and there is also a table tennis table.
So don't think too much and ensure you take a break as you deserve at Villa Launa.
Luxury Villa Prova *****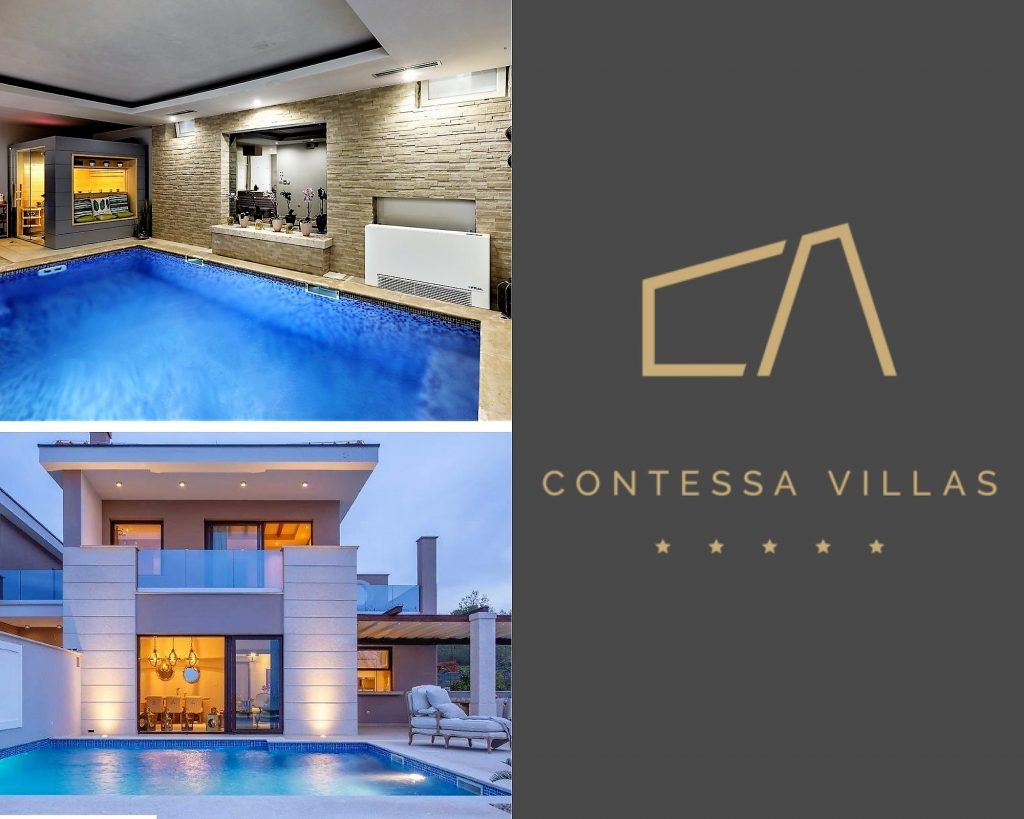 Located by the beach, in Zidarići Villa Prova 1 ***** enchants with its appearance and surroundings. It has 4 bedrooms and private bathrooms that can be enjoyed by up to 8 people. This villa is pet friendly and you can take your pet on a perfect vacation. It also has a gym to keep you in great shape despite the gastronomic delights that will certainly not be lacking.
You can relax and pamper your body in the sauna and wine cellar "armed" with top local drops. You will relax to the point that you will not care what the weather is like outside, and there are outdoor and indoor pools at your disposal.
Don't think too much and book your vacation in Villa Prova 1 *****, just as you imagined.
Luxury Villa Marconica *****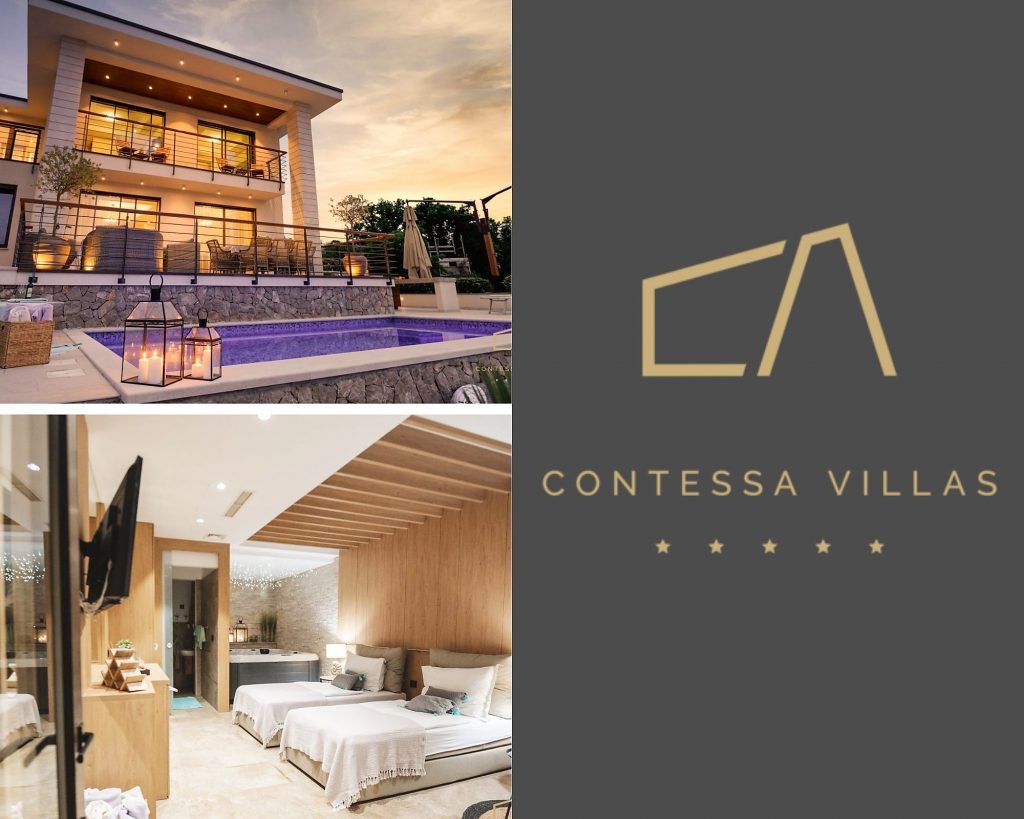 If you like silence and privacy, and still do not want to be too far from all attractions, Villa Marconica ***** in Malinska will provide you with everything you are looking for, with a beautiful view of the blue sea.
As many as 4 bedrooms and 4 bathrooms are ideal for accommodating and enjoying 8 people. Relax by the pool overlooking the sea or the spa area and drive away worries as far as possible. The offer also includes the service of a housewife who will discreetly tidy up if there is a need for it.
So don't think too much and secure yourself the vacation you deserve in Villa Marconica *****.
The Grand View Villa *****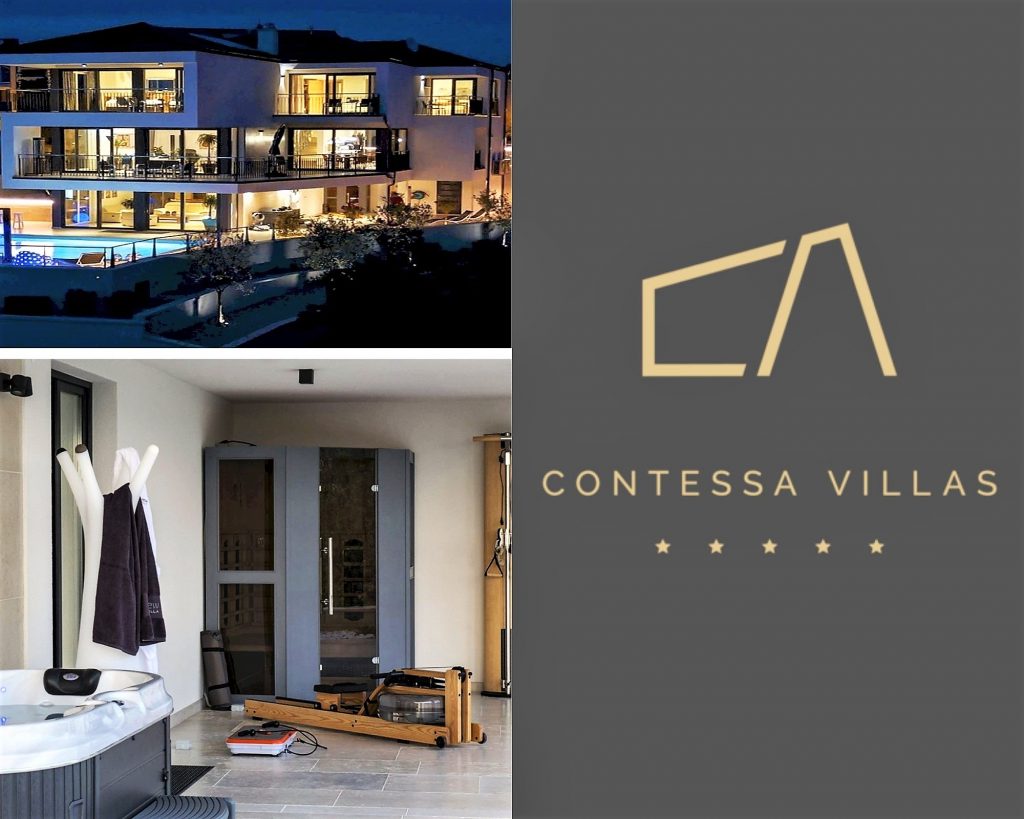 If you are looking for luxury accommodation, The Grand View Villa with a heated pool, its own gym and wellness on Krk seems like a smart choice. It is located in a quiet location in Njivice, and from almost every window offers a breathtaking view of the sea and the Kvarner Bay.
The villa is spread over 3 floors, contains 4 bedrooms, open kitchen and living room with dining area and access to a large outdoor terrace, garden and heated pool. In the house there is a sports and wellness area where you can enjoy a mini gym, sauna, jacuzzi, with shower and toilet.
Book your holiday in a luxury villa The Grand View Villa ***** already today.
Modern Villa Viktorija *****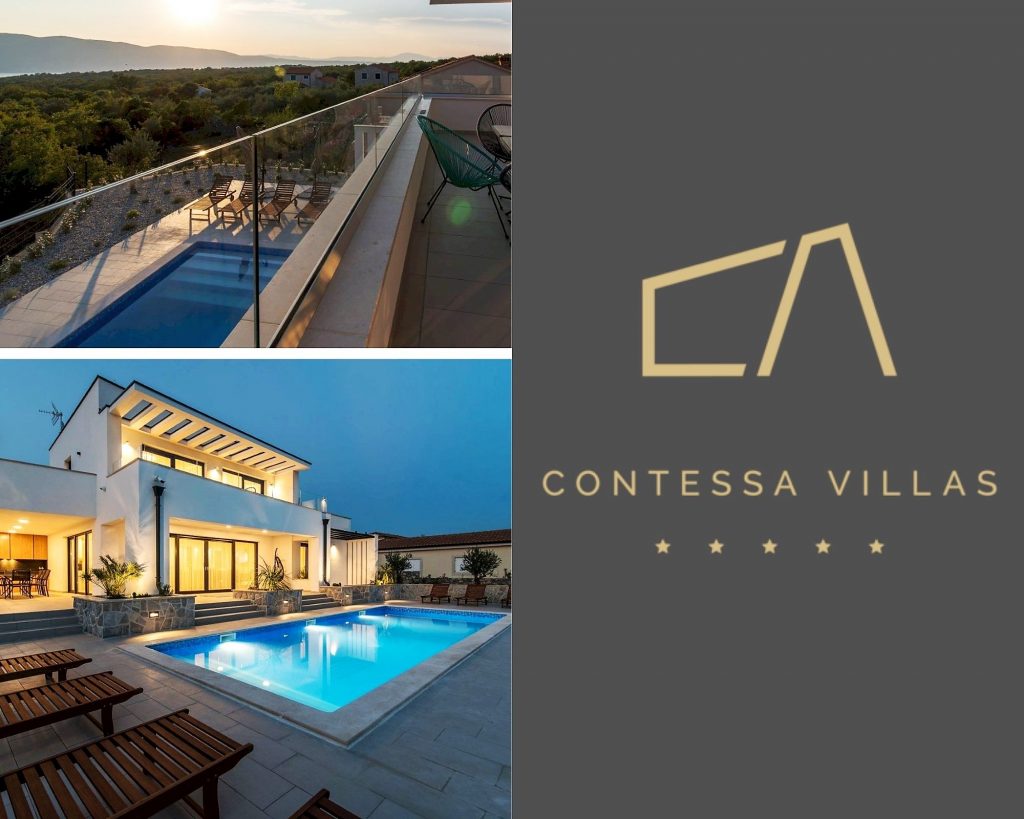 This beautiful holiday home with pool is located in the small village of Linardići, from where there is a perfect view of the surroundings and the sea only 1,5 kilometers away.
The interior of the villa is modern, comfortable and functional. The house can accommodate up to 8 people in its three bedrooms with en-suite bathrooms. The special feature of the villa is that the interior can be easily sewn into one unit with the help of glass walls with an outdoor covered terrace that leads directly to the pool, which is the central place of the outdoor space.
Odaberite Villa Victoria ***** for your next stay and get maximum rest on your next vacation.