The Tourist Board of the City of Šibenik is announcing a public call for applications for grants from the program "Grants for tourism events in 2022". The subject of the public call is the award of non-refundable funds of the Tourist Board of the City of Šibenik for events of local, regional, national and / or international importance, as the main motive for the arrival of tourists in the destination.
Events that contribute to the development of tourism and cultural and historical heritage, raising the quality and quantity of tourist offer, development of congress, cultural, sports and other selective forms of tourism, development of content that improves the quality and prolong the tourist season, increase hospitality and other tourist traffic are supported. , especially in the pre-season and post-season, the promotion of the city of Šibenik in the country and abroad and the creation of a recognizable image of tourism in the city of Šibenik.
Grants will be approved for the organization and realization of cultural, entertainment, sports and eno-gastronomic events, and grants can be awarded and used exclusively for events held in 2022.
The funds are intended for co-financing the costs of procurement of goods and services for the immediate implementation of events and co-financing the event (costs of musicians, technical costs, costs of event promotion, costs of participants, other costs), production of promotional brochures and online promotion, / consumables related to the organization of the event, rental of space for the event, accommodation costs, and travel costs of contractors and external associates, based on the contract, as well as other needs for the purpose of the event.
Legal and natural persons, organizers of the event, ie companies, crafts, sports clubs, cultural and other public institutions and citizens' associations can apply for support.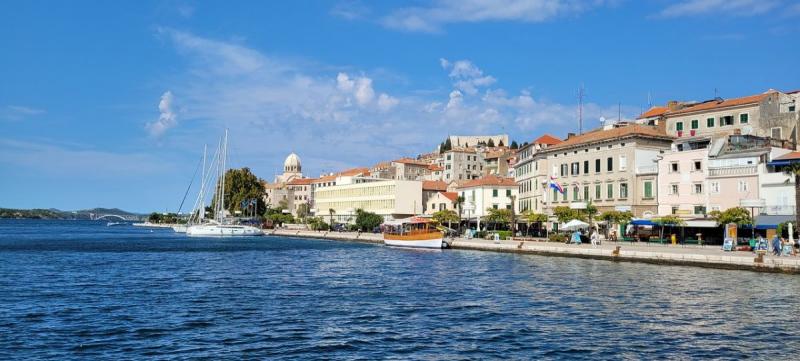 Criteria for approving grants are originality, recognizability and quality, contribution of the project to the development of the tourist offer of Sibenik, character of the event, time and place of the event, tradition of the event / sustainability - long-term effects, sources of funding for the event and its co-financing by other entities. participation of public and private sector stakeholders in the organization and implementation of the event and representation in domestic and foreign media.
See all the conditions of the public call and the documentation that needs to be submitted on the website of the Tourist Board of the City of Šibenik: