We bring you a series of columns Hotel in 13 stories author Domagoj Grgić, a hospitality manager who will explain through 13 short stories from his point of view pictorial representation of the hotel and hotel business.
Domagoj Grgić He has built his career in tourism at Le Meridien Lav 5 * (Grand Casino Lav and Club Lav), Martinis - Marchi 5 *, multi-award winning Marina Frapa Resort Rogoznica and Hotel Imperial, and is currently engaged in Ireland as an ambitious and experienced manager. in Monart Spa Destination 5 * (ranked among the top 1 percent of hotels in the world by Tripadvisor for 2020).
STORY 1: Hotel in 13 stories: Destination - the key to success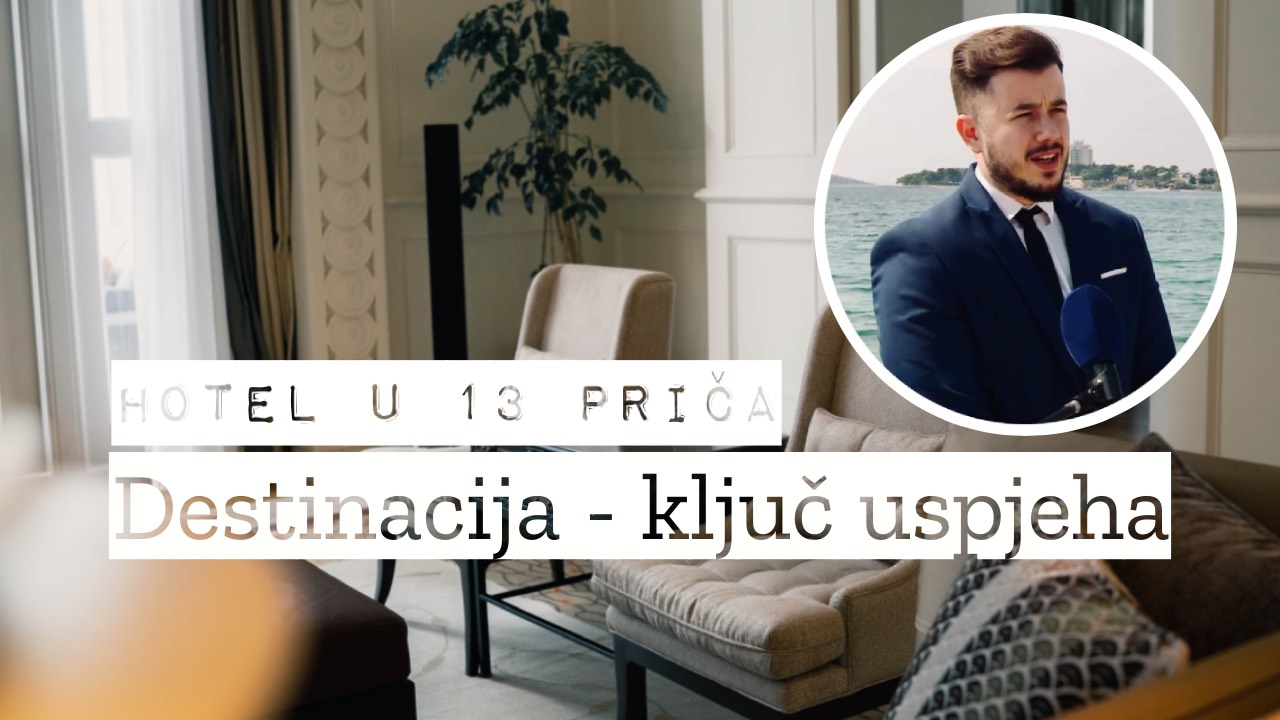 If we exclude a very small number of hotels that can operate successfully regardless of the destination, then we can freely say that a quality destination is the key to the success of a hotel.
Whether a destination is managed, how it is managed and how the destination is promoted are fundamental questions that quickly provide an answer to how the destination affects the hotel's business.
Non-management or so-called Spontaneous destination management is very "popular" and often in our area, and the result is almost always a pale, unrecognizable and exceptional seasonal destination, which in turn leads to disastrous financial results. There are cases when tourism of a certain destination simply "happens", but these are extremely rare and unpredictable cases and we cite war or pandemic events in competitive markets or private initiatives in the destination such as large financial investments (hotels, resorts, marinas). ) and organization of various events (festivals, sporting events).
The "event" of tourism can easily be a double-edged sword because unprepared stakeholders within a certain destination are not able to deliver quality service, which leads to only short-term tourist growth and a very large subsequent decline.
Very specifically, it is almost impossible to find a quality workforce in a "random" hotel destination, the non-passionate offer is insufficient to satisfy hotel guests, and the limited basic prerequisites for hotel operation such as electricity, water and sewerage make it difficult to operate. hotel work. Congested roads and insufficient parking space also do not follow the need for multiple growth of people staying in the destination.
These problems make the life of the local population unsustainable, and the gap created between the irritated local population and all stakeholders in tourism in the area is a clear negative sign and cause of endless problems.
In this case, it is evident that the growth of tourist activities has prevented the development of the destination and we can freely say that the destination has a negative impact on the hotel business.
Destination management must be a highly strategically considered activity that will persistently and sustainably develop its qualities at a specific time and financial dynamics. Focus on natural beauties, historical sites, revival of legends, rich gastronomic offer and organization of various events necessarily lead to a significant increase in all indicators of success of the current season, but also prolonging it, which is a clear goal. It is also very important to give an example of destinations that co-financed the arrival of low budget airlines which made the destination cheap and easily accessible. Distant destinations have thus become weekend destinations. In this case, we can certainly say that the destination has a positive impact on the hotel business.
Tourist councils and communities should be the places where the optimal solutions are found, and as key tourist "multipliers" I would mention the hotels that generate the most jobs within the destination, promote it, include local suppliers in the supply chain, and pay various taxes and fees allow for the financing of tourist boards and local governments.
The ecological sustainability of the destination is a topic that is being talked about more and more and is very important for long-term consideration. Namely, the pollution that occurs in the tourism industry is certainly not negligible, and there is an increase in road traffic activity that leads to an increase in exhaust gases, an increase in the number of vessels discharging their wastewater into the sea and increasing garbage generated by guests on vacation.
Optimal promotion highlights the best of a particular destination and attracts a certain segment of potential guests who perfectly match the character of the destination and accommodation. In this case, we are also talking about the extremely positive effect of the destination, which creates the preconditions for the development of hotel and private accommodation.
Which emitting market to choose, which market segment to contact, which promotional channels to use, how to shape a promotional message and what exactly to promote, are fundamental questions to ask before determining the strategy of promotional activities.
Following the above, only when all stakeholders within the tourist destination come together and create a synergistic effect through joint action, we can talk about a successful tourism product that is competitive in both domestic and foreign markets.
Translated into practice, when a guest wants fun, book a hotel on Zrće, when he wants a vacation in a fashionable island destination, book a hotel on Hvar, and when he wants to experience gastro and eno beauties, book a hotel in Istria. Sapienti sat.
Author Domagoj Grgić
Photo: Albert Vincent Wu / IIustration: HrTurizam