As part of the performance of the Republic of Croatia at the World Exhibition EXPO 2020 Dubai, souvenirs of the tourist boards of the counties were exhibited in the Croatian pavilion for the entire duration of the World Exhibition.
The Zagreb County Tourist Board exhibited a souvenir at the World Exhibition EXPO 2020 Dubai, turopolje podgutnica and thus presented the destination and the link between the undergarment and the tie.
A red handkerchief or decorated ribbon that Turopolje girls tied to young men under the neck (gut) before going to military service - hence the name "podgutnica", and given the historical legend about the origin, it is considered a precursor to the tie.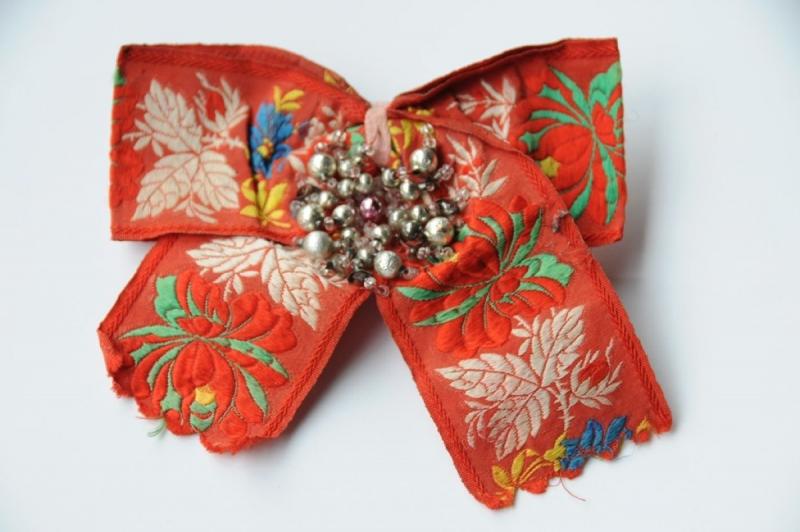 "By presenting the Turopolje podgutnica at the World Exhibition EXPO 2020 Dubai, we wanted to present the tradition of our destination and further strengthen the brand of the now recognizable souvenir not only of Turopolje but also of Zagreb County… Ours, and the world", said the director of the Zagreb County Tourist Board Ivana Alilović.
/// Turopolje podgutnica i poculica novi suveniri Zagrebačke županije
The necktie or great-grandmother of the tie arose from the pride of Turopolje, the love of the Bandera man and his chosen one, and the longing of the soldiers for their beloved home. From the obligation of the Noble Municipality of Turopolje to respond to the king's call to war, the Turopolje Banderij was born. Under their flag, numbering 120 to 400 cavalry and infantry, they fought within the kingdom at their own expense, and outside the borders at the expense of the king.
The nobles of Turopolje protected Croatia through their flagpole, but they also had the obligation to take part in military campaigns for the kingdom. Banderials, or light cavalry, as part of the Croatian army were among the Croats who took part in the Thirty Years' War and reached France in the first part of the 17th century.
Their handkerchief, which binds girls and women as a memory of home and a vow of love and fidelity, was noticed by the French and even King Louis XVI himself, who accepted it as a new fashion detail - a handkerchief tied in the Croatian way "a la Croate" .